Like Us On Facebook
Client Reviews
"Irina is both personable and very professional. My wife and I felt extremely comfortable and confident . Irina was very concise and the results were extremely positive. "
- Citysearch Review
Read More »
Welcome to the Law Office of Irina Vinogradsky, LLC
Cleveland Attorney Irina Vinogradsky services clients Nationwide with their immigration needs.  Cleveland immigration lawyer provides legal services in all areas of immigration practice, including immigrant and non immigrant visas, asylum, deportation defense, detention, waivers of inadmissibility, employment authorization, litigation and appeals. We are also very active in obtaining naturalization approvals and appeals, particularly involving criminal issues and medical disability exemptions. Cleveland immigration attorney  can represent you regardless your place of residence. If you are looking for immigration lawyer in Cleveland do not hesitate to contact Cleveland immigration attorney Irina Vinogradsky to set up your FREE consultation. Irina Vinogradsky is a member of American Immigration Lawyers Association (AILA).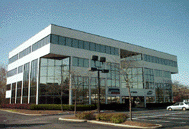 Although some criminal defendants think that they can beat the system on their own, having an experienced criminal defense  Cleveland criminal defense lawyer on your side gives you a better chance of preserving your legal rights. If you have been charged with a crime, contact a criminal defense attorney in Cleveland as soon as possible. All criminal convictions may have a serious impact on your immigration status.
CALL  OR E-MAIL  CLEVELAND ATTORNEY  TO DISCUSS WHAT COULD BE DONE  TO SOLVE YOUR PROBLEMS.
Also, we work to hold negligent parties responsible for injuries, damages, pain and suffering, and a loss of wages for accident victims all over the state as well in Cleveland area. Car accidents and truck accidents are constantly on the rise as more automobiles take up our roadways and drivers are becoming more and more distracted. Irina Vinogradsky, Cleveland personal injury lawyer can ensure Ohio auto accident victims peace of mind in a complicated and painful time, compensation for your pain and suffering along with the ability to concentrate on what is most important: your recovery. Contact Irina Vinogradsky, personal injury Cleveland attorney today to begin the healing process without worry.
When someone has died, his or her assets need to be collected, certain debts should be paid, persons named in the will or determined by the law shall get clear title to the properties, and the other assets should be distributed. Such procedure is called probate – the fancy word for administration of the estate of a deceased person. Probate is the legal process of settling the estate of a deceased person, specifically resolving all claims and distributing the decedent's property under the valid will. Contact Irina Vinogradsky, estate and probate  Cleveland attorney  to represent your interest in the case at hand.
The Law Office of Irina Vinogradsky, LLC is different because its services are personal. Irina Vinogradsky commits to serving her clients with honesty and integrity while delivering exceptional value for her fees. She return phone calls and emails within 24 hours with very few exceptions. She aggressively defends her clients' interests. If it is necessary, attorney counsels and advises her clients to avoid costly legal disputes.
Follow
Irina Vinogradsky on Google+!
Summary
Article Name
Author
Description
Cleveland attorney is helping clients in Ohio with immigration issues such as green cards, fiance visa, work visa and Naturalization as well as criminal defense, personal injury and estate and probate.