NON-IMMIGRANT VISAS
NON-IMMIGRANT VISAS
WHERE TO START? WHICH NON-IMMIGRANT VISA ONE IS RIGHT FOR ME?
      There are lots of people who want to immigrate to USA but they do not know where to start. It is easy if you have relatives in the U.S. or if you have a million dollars and you are ready to invest into U.S. economy. However, that is not usually the case. What non-immigrant visas are available to you? How to choose the right visa out of an array of non-immigrant visas?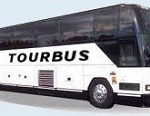 It is nice to start from the very beginning. Come to the U.S. for several months as a visitor. You can also come to a conference or your friend or relative can invite you over. There is no special form or invitation to apply for B-1/B-2 non-immigrant visas. But it is very nice when the invitation mentions some specific reason for your visit, such as  a relative's or friend's anniversary, wedding, or jubilee. It is helpful when the letter includes an itinerary of your stay in the U.S.    The invitation does not need not be notarized.  The person who invites you over should provide his or her contact information though.   The common mistake is to invite your mother to babysit for a newly born baby. Please note that babysitting is a job, even if for no monetary compensation, thus the visitor's visa would be most likely denied.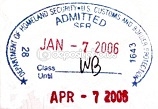 Important! At the border, when the immigration office will ask you how long are you going to stay in the U.S., tell him/her that you are planning to stay for six months, if this is your plan. The stamp in your passport will indicate how long you are authorized to stay in the U.S. Do not overstay your visa to avoid subsequent inadmissibility issues. If an individual was unlawfully present in U.S. between 180 days and one year and left the country voluntarily or before the proceedings he/she is inadmissible to the U.S. for three years.  If an individual was unlawfully present for more then a year he/she is inadmissible to the U.S. for ten years even if he/she was granted voluntary departure.

Once in the U.S. you can look for options available to you.  If you have bachelor's degree, you can look for a job in order to obtain an H-1B visa. Do not be intimidated! American companies hire foreigners every day!  The U.S. government sets aside 65,000 H-1B visas every year.  Work visas are non-immigrant visas that are good for three years with the option of extending it for another three years. Have your resume ready, and start distributing them. All universities hire foreigners, and the best thing about working for a university is that there is H-1B cap for institutions of high educations such as universities. Browse company's websites to check for employment opportunities. USCIS starts accepting applications for H-1B visa on April 1st. Recently, there are more applicants than visas, so there is a lottery among the applicants.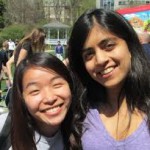 J-1 the Exchange Visitor Program is designed for students to come to the U.S. to work and travel. Sponsors screen and select their program participants according to the eligibility criteria for each program category. Usually, a personal interview is part of the screening and selection process. In addition to program-specific criteria, all participants must satisfy English language proficiency and insurance requirements.  USA Exchange Visitor (J-1) non-immigrant visas are available for the individuals approved to participate in the study based or work based exchange visitor programs. In short, United States supports International education and welcomes foreign students and exchange visitors. Students and exchange visitors must be accepted by their schools or program sponsors before applying for visas.

If you are a person with outstanding abilities in science, art, education, business or athletics. , you can obtain O-1 Visa for Aliens with Extraordinary Ability or Achievement or even apply directly for a green card under EB-1 category. For the O-1 visa you need an American employer filing a petition on your behalf but you can self-petition for a "Green Card. " The O-1 visa is also available to those in motion pictures and television who can demonstrate a record of "extraordinary achievement."  If doctors meet the high extraordinary ability requirements, the O-1 visa has advantages over the J-1 visa and the H-1B visa. Discuss your case with an immigration lawyer who can help you to evaluate your case.
TN visas are available for Canadian and Mexican citizen business persons to seek temporary entry into the US to engage in business activities at a professional level in one of the professions set forth in Appendix 1603.D.1 to section 1603 of NAFTA.

Do you want to study in the U.S.? Start looking for schools. If you are limited with funds check community colleges.  You can study English, nursing, accounting, or other disciplines that would give you a great opportunity to find a job in the U.S. F-1 visa is for students attending a full-time degree or academic program at a school, college, or university approved by U.S. Immigration and Customs Enforcement in compliance with the Student and Exchange Visitor Information System (SEVIS). You can change your status from B1/B2 to F-1 without leaving the U.S. You need to explain in your request for change of status why you came as a visitor to avoid a fraud charge.  Make your request to change status on Form I-129. The student can stay in the United States for as long as he/she is enrolled in school. Once you finish your course of study, you can stay in the United States for another year for practical training (OPT).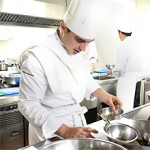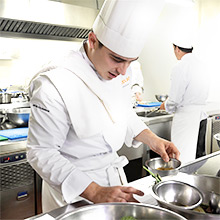 M-1 visas are for students enrolled in non-academic or "vocational study". Mechanical studies, technical studies, cooking classes, language programs, flight school or cosmetology programs are a few that come under "vocational study". The M-1 visa is valid for only one year. Students may apply for extensions for up to three years. Unlike the F-1 visa, M-1 visa holders are only authorized to reduce their course of study below full time for medical reasons and for a maximum aggregate period of six months. While F-1 visa holders have freedom to transfer schools, M-1 students are generally only free to transfer schools within the first six months of the program. You will be allowed to continue your studies and live in the U.S. until this date as long as you remain a full-time student.  If you need additional time to complete your studies, your status may be extended.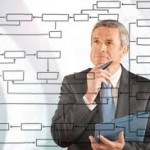 L-1 Visas allow your company to expand your company's business. An L-1 visa allows companies to transfer managers or executives who have direct knowledge of operations to a new branch in the U.S.  If you have a company in your country explore your business opportunities. You can simply form a subsidiary or affiliate in the U.S. or open a new office and start transferring foreign employees under the L-1 visa. L-1A managers and executives may work in the U.S. for up to seven years while L-1B individuals with specialized knowledge may work in the U.S. for up to five years, depending upon the individual's qualifications and the company's goals.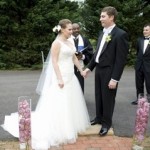 If you are in the U.S. on a K-1 Fiancé Visa you have only two choices: marry your fiancé or leave the U.S.  The K- 1 Fiancé Visa is a travel document that allows a foreign fiancé of a U.S. citizen to enter the United States for the sole purpose of getting married. It is good for 90 days only. There is a confusion between marriage license and marriage certificate. A marriage certificate is a document that you need to obtain in city hall that tells the world that you are single and you are eligible to get married. To satisfy the requirements of K-1 and to be able to get a green card, you have to obtain a marriage certificate. If you are not planning to marry the person who brought you over, leave the country timely to preserve your chance to come back. You won't be able to adjust your status by marrying a different person.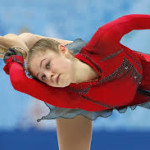 A P-1 visa is for athletes, entertainers, and artists.
This visa is designed for individuals coming to the United States to participate in individual event, competition or performance in which they are internationally recognized with a high level of achievement; evidenced by a degree of skill and recognition substantially above that ordinarily encountered so that the achievement is renowned, leading, or well-known in other countries.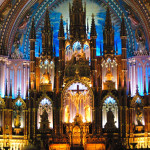 An R-1 Visa is for an alien who is coming to the US solely to carry on the vocation of a minister of the religious denomination. Every petition for an R-1 worker must be filed by a prospective or existing U.S. employer through the filing of Form I-129, Petition for Nonimmigrant Worker.  An R-1 visa cannot be issued at a U.S. Embassy or Consulate abroad without prior approval of Form I-129 by U.S. Citizenship and Immigration Services (USCIS).
It is very important not to overstay your visa. Always apply for change of status in a timely fashion to avoid problems with unlawful presence.
Call (216)292-6655 to discuss non-immigrant visas and your options!
Call Ohio Immigration Attorney to discuss which non-immigrant visa is the best fit for your desires and abilities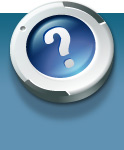 Frequently asked questions about non-immigrant visas
I have a visa stamp in my passport that is still good for another five years but my passport have been expired. Can I still use my visa?
An unexpired visa is valid for application for admission even if the passport in which the visa is stamped has expired, provided the individual is also in possession of a valid passport issued by the authorities of the country of which the alien is a national.
Is marriage certification enough  to obtain a visa in married name?
Visa will be issued only in the name given in the passport. If wants to get visa in the married name, passport has to be amended with the married name.
I was admitted to the U.S. on valid F-1 visa and my friend was admitted on J-1 valid visa. Can we travel to Mexico for a one week of vacation?
An expired K-1 visa and all other nonimmigrant visas even if the individual's status has been changed by DHS to another nonimmigrant classification could be extended to the date of application for readmission for a foreign national who
1) has proof of her current status, i.e.
is in possession of a Form I–94, Arrival-Departure Record, endorsed by DHS to show an unexpired period of initial admission or extension of stay,
in the case of a qualified F  student  is in possession of a current Form I–20,
in case of a qualified J-1 exchange visitor Form IAP-66, Certificate of Eligibility for Exchange Visitor Status,
2) Is applying for readmission after an absence not exceeding 30 days solely in contiguous territory (Canada and Mexico, Islands ok for F-1s and J-1s)
3) Has maintained and intends to resume nonimmigrant status;
4) Is applying for readmission within the authorized period of initial admission or extension of stay;
5) Is in possession of a valid passport;
7) Has not applied for a new visa while abroad.
8) Should not be a national from a country that U.S. considers to be "state sponsors of terrorism."
Please note that visa "could be extended" not "should be extended" so there is some risk associated with such travel.
Useful links
 Which one of the non-immigrant visas allows you to take a mortgage?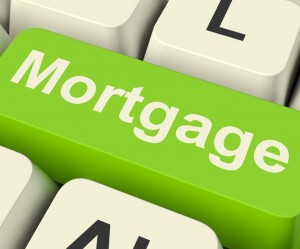 Mortgage Loan Information –
Download Excel table to learn whether you are qualified for loan in the U.S.
Visa documentation tool Quicken Loans

IMMIGRATION SERVICES IN HIGHEST DEMAND